Why Get Pre-Qualified?
1. Pre-qualification acts as a dry run of the loan application process. Our preferred mortgage lender, Lynn Middelsteadt, will use details you provide about your credit, income, assets and debts to arrive at an estimate of how much mortgage you can afford. The whole process may take only minutes or a few hours at most, and is free withLynn at Tradition Mortgage.
2. While a "pre-qual" is non-binding to the lender (because the information you provide has not been verified), it does serve as a good indication to potential sellers of your general creditworthiness.
3. These days most sellers will NOT accept an offer without at least a pre-approval letter, so if you are serious about buying this is the first step towards getting you in your new home.
MORTGAGE CALCULATOR
This calculator will help you figure a loan's payment amount at various payment intervals.
Once the payment has been calculated, click on the "Amort Schedule" button to create
a printable amortization chart. APR: (Get Current Rates)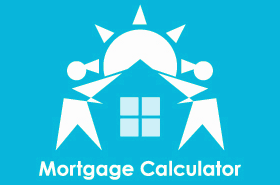 Testimonials
" Mary and I just want to thank you again for all of the help finding the right cabin. I know we were very picky trying to find the right one. Your knowledge of the area really helped us lock in about 3-4 lakes. Also, thanks for the gift of knifes, we plan on leaving them at the cabin and will think of you each time we use them. Like Mary said we would like to take you and your wife out next spring. Have a safe and Happy Thanksgiving. Thanks again! "
- Paul & Mary - Client 2017
" Excellent open communication, did not feel pressured during sale of our property due to "lender" issues that delayed closing, Kim is calm, professional and consistent to get the deal done ASAP!! "
- MMDick
" "We highly recommend Jared Lundgren. He was so helpful in our search for a lake home. He was so patient in our search and his knowledge made our experience so enjoyable. We are so thankful for his help in purchasing our new lake home." "
- triciahjort1 - Client 2018
" We couldn't be more pleased with the overall customer service that Jared and his entire team provided from the time they listed our home, until it was sold. They were always accommodating, extremely friendly, very proactive with our listing, and were always available to offer support and wisdom. We felt that their service was second to none, while at the same time my wife and I appreciated their honesty. While trying to sell a house can be a daunting task, Jared, Rhonda and the entire REMAX Northland team exceeded our expectations on every front. Not to mention, that they also sold my mother's house and she closed within 3 days of us closing on our home. Again, whether your buying or selling your home, I couldn't more highly recommend this company or team of dedicated agents, who ultimately became friends. "
- Jason
" Great buying experience! Realtor Jared Lundgren was friendly, professional and knowledgable. He served as a dual agent on our transaction and he fairly represented both parties. Jared receives the highest recommendation I can offer. If you are fortunate enough to work with him on the next purchase or sale of your home/property, you will be very satisfied. Outstanding service by the entire team! "
- Bobbie J. Danielson - Client 2016
" "A very professional experience Dealing with Jared and Rhonda - it just doesn't get any better than the experience I had when I needed questions and curiosities answered thru Rhonda. Excellent service selling my lake shore cabin. Thank you!" "
- Todd & Patricia - Client 2018
" Jared assisted in the sale and the purchase of our homes. He did an excellent job and refused to give up when parts of the deal became challenging. We will be using him again and highly recommend Jared to anyone looking to buy or sell property! "
- garrettlee724 - Client 2016
" "We are very pleased with the results of our sale. Jared knows the real estate business well and the area. He and his co-workers were very expedient in giving us the results of our showings. We appreciate their efforts." "
- kjranch1 - Client 2018
" I can highly recommend Jared for a realtor without any hesitation. He was very patient with us and gave us some great advice which was in our best interest, but maybe not his. He was available in the evenings and was always cheerful and willing to help us. I feel fortunate that we worked with him. We did not buy a Lake home, but if we had and I would still have given him a five star review. "
- drpaul4 - Client 2016
" "Kim provided us with numerous listing to find our dream lake cabin. Kim was familiar and knowledgeable with the area and was always timely when questions were presented. She never pressured us and was very patient during the buying process. I would recommend Kim to family and friends. Thanks again Kim!" "
- schwarz55 - Client 2018
" Jared Lundgren is an excellent broker and representative. Jared was a transparent and effective communicator though the process of purchasing our property. He was very prompt in returning correspondence. We were initially worried about having the listing agent as our representative but Jared's honesty and straightforward communication style made dual representation a non-issue. Jared helped us to navigate everything from county assessments to surveying issues to closing with ease. We truly appreciate all the time and effort Jared and his team devoted to ensuring our needs were met and we highly recommend Re/Max Northland. Thanks again for everything! "
- Scott & Amy Kirkhoff
" I wasn't really looking for a realtor yet because we were just starting to think about buying a cabin but Kim contacted me and was not pushy at all. She would check in with me every once in awhile and when I found a place on Zillow that I wanted to look at I called her and she showed it to me. We recently closed on the property and are very happy with the whole process and Kims service. "
- rlowenberg6 - Client April 2018
Previous
Next