Why Get Pre-Qualified?
1. Pre-qualification acts as a dry run of the loan application process. Our preferred mortgage lender, Lynn Middelsteadt, will use details you provide about your credit, income, assets and debts to arrive at an estimate of how much mortgage you can afford. The whole process may take only minutes or a few hours at most, and is free withLynn at Tradition Mortgage.
2. While a "pre-qual" is non-binding to the lender (because the information you provide has not been verified), it does serve as a good indication to potential sellers of your general creditworthiness.
3. These days most sellers will NOT accept an offer without at least a pre-approval letter, so if you are serious about buying this is the first step towards getting you in your new home.
MORTGAGE CALCULATOR
This calculator will help you figure a loan's payment amount at various payment intervals.
Once the payment has been calculated, click on the "Amort Schedule" button to create
a printable amortization chart. APR: (Get Current Rates)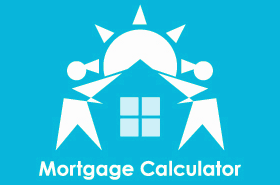 Testimonials
" Kim was an absolute pleasure to work with! She was very responsive and went the extra mile to ensure I would get the property I wanted at the right price point. I would work with her again in the future! "
- Jenn Choi - 2019
" Jared Lundgren is an excellent broker and representative. Jared was a transparent and effective communicator though the process of purchasing our property. He was very prompt in returning correspondence. We were initially worried about having the listing agent as our representative but Jared's honesty and straightforward communication style made dual representation a non-issue. Jared helped us to navigate everything from county assessments to surveying issues to closing with ease. We truly appreciate all the time and effort Jared and his team devoted to ensuring our needs were met and we highly recommend Re/Max Northland. Thanks again for everything! "
- 2018 Scott & Amy Kirkhoff
" We have been searching for a lake home for 2 years. It was not until I hooked up with this company that I found our dream lake property. Jared knew what we wanted after we spoke. It was the second house we looked at with him and we were sold. With him and his outstanding office manger Rhonda you cannot go wrong using this company. "
- Ronnie Law - 2019
" I can highly recommend Jared for a realtor without any hesitation. He was very patient with us and gave us some great advice which was in our best interest, but maybe not his. He was available in the evenings and was always cheerful and willing to help us. I feel fortunate that we worked with him. We did not buy a Lake home, but if we had and I would still have given him a five star review. "
- drpaul4 - Client 2016
" Kim was very helpful in every aspect of helping us sell our lake place. She is very friendly and was willing to listen to our ideas. Kim would always be on time when showing us properties. I would recommend her to any future clients. "
- 2019 brianfwf
" We couldn't be more pleased with the overall customer service that Jared and his entire team provided from the time they listed our home, until it was sold. They were always accommodating, extremely friendly, very proactive with our listing, and were always available to offer support and wisdom. We felt that their service was second to none, while at the same time my wife and I appreciated their honesty. While trying to sell a house can be a daunting task, Jared, Rhonda and the entire REMAX Northland team exceeded our expectations on every front. Not to mention, that they also sold my mother's house and she closed within 3 days of us closing on our home. Again, whether your buying or selling your home, I couldn't more highly recommend this company or team of dedicated agents, who ultimately became friends. "
- Jason
" Jared did an awesome job negotiating a lake home for us. As with most residential purchases, there are often a few glitches, but Jared helped us to navigate them and was excellent in his realtor skills. We would highly recommend him to anyone looking for a special home! "
- 2018 katekoester
" We are very satisfied with the timely fashion in which Kim helped us to sell our home. Kim is a great listener who is concerned about all of our needs, wants, and desires. She worked hard to be personal with us in a professional manner. She helped us to understand and navigate throughout the entire process. She was attentive and quick to respond to our questions searching for the best answers. She also knows how to handle multiple offers to get you the best deal. We highly recommend her services! "
- Thorsoncrew - 2019
" Working with Kim Baker went smooth and she was very understanding with details. Communication was very good and she kept in contact throughout our time with her. I would recommend Kim Baker with helping buying a new home anytime. "
- 2018 sharon reich2
" Kim was very helpful in every aspect of helping us sell our lake place. She is very friendly and was willing to listen to our ideas. Kim would always be on time when showing us properties. I would recommend her to any future clients. "
- Brian - 2019
" Excellent open communication, did not feel pressured during sale of our property due to "lender" issues that delayed closing, Kim is calm, professional and consistent to get the deal done ASAP!! "
- 2019 MMDick
" The REMAX Northland team is the best!!! During our recent lake home purchase this experienced team helped guide us through every move, not an easy feat when you live 5 hours away!! They are the go to place for your real estate needs in Minnesota! Very professional with personalized service, you can count on Jared and his team to assist you from the beginning to the end of your real estate journey. Rhonda is a totally awesome office manager, readily responding to any of your needs! If you have any real estate needs and you want the #1 team on your side, contact Jared or anyone on his team!! "
- Scotty and Leann 2020
" As personal representative of my late mother's estate, I had to sell 3 large parcels of vacant land (including lake shore property) in Aitkin County MN. The transactions also involved a 'lot line adjustment' with the county planning and zoning office. Because I live in Illinois, we had to work together remotely for the entire process. Jared and his team (especially Rhonda) were exceptional in knowing and working with the county officials. They were also great in coordination with the surveyors. They know the market well, and after providing a market analysis, we selected a price point that generated significant interest in the first week on the market, attracting multiple offers which allowed us to negotiate a very competitive deal for the estate. I would recommend Jared and his team to anyone who is interested in buying or selling property in the greater Aitkin area. "
- 2018 Grant S Benjamin
" Jared assisted in the sale and the purchase of our homes. He did an excellent job and refused to give up when parts of the deal became challenging. We will be using him again and highly recommend Jared to anyone looking to buy or sell property! "
- garrettlee724 - Client 2016
" Mary and I just want to thank you again for all of the help finding the right cabin. I know we were very picky trying to find the right one. Your knowledge of the area really helped us lock in about 3-4 lakes. Also, thanks for the gift of knifes, we plan on leaving them at the cabin and will think of you each time we use them. Like Mary said we would like to take you and your wife out next spring. Have a safe and Happy Thanksgiving. Thanks again! "
- Paul & Mary - Client 2017
Previous
Next